Compost plant products
Animal manures are a major fertilizer source. Agrosyn and Agrosyn bio are types of compost madefrom chicken droppings and carbon-rich material such as straw. Chicken compost is a valuable fertilizer, as it contains fivefold concentration of nutrients, compared to other types of compost.
Compost Agrosyn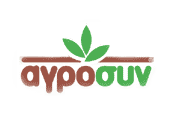 PINDOS exploits its by-products in the most efficient way possible It has an industrial plant that collects waste coming from the poultry farming units and turns them into AGROSYN organic and biological fertilizer.
AGROSYN is a natural organic fertilizer produces by chicken manure without any other added substances- It is suitable for all farming activities because it is made from a 100% natural product with high concentrations of nutrients and trace elements.
Its lubricant content, in combination with proper humidity gives AGROSYN an immediate lubricating capacity whereas its organic substance highly improves the fertility of the ground.
Production method:
AGROSYN is produces by the use of the modern Japanese OKADA method, which ensures ideal conditions for the fermenting of manure, aerobic conditions and high temperatures. Its lubricant content, in combination with its low humidity content, gives AGROSVN a independent and immediate lubricating capacity.
AGROSYN is made available in pellet form, which makes it perfect and easy to use. One of the major advantages of AGROSYN is that it protects the underground water table and does not pollute the environment The final product is completely and properly fermented chicken manure, free from weeds, fungi, insects and harmful microorganisms, odorless and suitable for immediate use.
It increases the fertility of the ground
It is better retained by the ground
It is suitable for organic farming
Agrosyn bio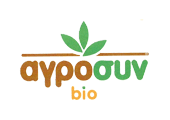 By the process of the biological waste and extensional stockfarmings of poultry, is produced [organochoymiko] fertilizer of high nutritious value, suitable for use in the biological agriculture according to Regulation EC 2092/91.
For its production there isn't any other substance admixture. The process [kompostopoiisis] becomes with method OKADA, where with the use of special instruments [zymoxirantirion] in suitably equipped buildings become the fermentation and the drying of the product.
During the process of fermentation, aerobic conditions and high temperatures (above 70 C)are created in order to be achieved in natural way the disinfection of product from mushrooms, insects and pathogenic micro-organisms. The productive process is completed with the [pelletopoiisi] and bagging of the product which makes it complete and easy for cultivators to use.
The main advantages of the product are:
The protection of environment
The increase of ground fertility
The high content in nutritious components
The increase of possibility of withholding of humidity from the ground
The stability and its uniformity
Use
TYPE OF CULTURE
COURSE
SEASON OF USE
Maize
250-350 Κg/acre
During the tillage
Cotton
150-300 Κg/acre
During the tillage
Wheat-barley
200-300 Κg/acre
During the tillage
Potatoes
200-300 Κg/acre
During the tillage
Table vines
200-300 Κg/acre
Winter
Citrus fruits
100-400 Κg/ acre
Winter
Watermelon-melon
150-250 Κg/ acre
At planting
Tobacco
80-100 Κg/ acre
At planting
Sugar beets
150-200 Κg/ acre
During the tillage
Floriculture of greenhouse
150-400 Κg/ acre
At the preparation of ground
Chemical Composition
Organic matter 70-80%
Magnesium (Μ9) 0,9%
Moisture 13-16%
Iron (Fe) 0.5%
pΗ 7
Manganese (Mn) 0.07%
Nitrogen (Ν) 3-5%
Zinc (Ζη) 0,05%
Phosphate (Ρ2 05) 3-5%
Boron (Β) 0,009%
Potassium (Κ2O) 3-4%
Copper (Cu) 0.006%
Calcium (CaC03) 3-4%