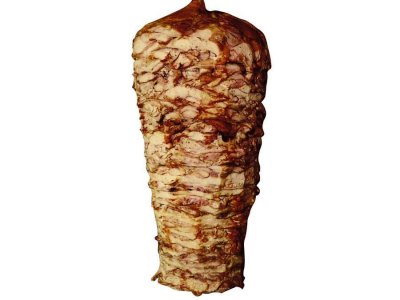 Frozen chicken gyros
Frozen
the tasty, mountainous chicken, fresh and grown up in mountainous environment
It constitutes of whole chicken, without bones, which is the meat of the breast, the meat from the thighs and the chicken's skin.
The meat is marinated with a mix of natural spices, filtered, weighted and then it is set up in special tube of paper.
Followingly it is wrapped in a special membrane, it is placed in wagon and deep freezing follows in order to get internal temperature -18o C.
Packing
WEIGHT (Kg)(Kg)
PACKING
PIECES
CARTON NUMBER OF
PALLETE
5
carton
2
49
7 - 20 - 30 - 35 - 40
carton
1
49
10
carton
1
49
15
carton
1
49
Recipes
Κοτόπουλο φούρνου με πατάτες, πορτοκάλι και δεντρολίβανο
Κοτόπουλο φούρνου με πατάτες, πορτοκάλι και δεντρολίβανο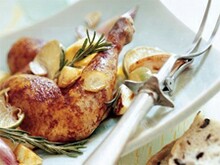 Difficulty level

Easy

Preparation

01:00
Chicken of Hesperides
Chicken of Hesperides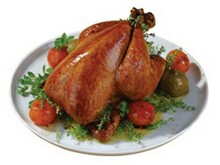 Difficulty level

Medium

Preparation

01:10