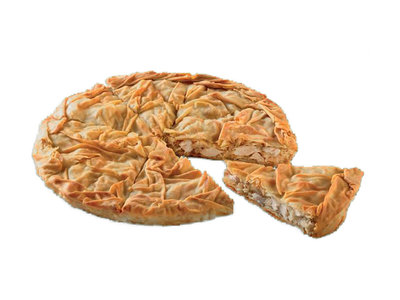 Traditional Ioannina chicken pie
Pies
traditional home-style recipe
The traditional Ioannina chicken pie is made with fresh PINDOS chicken raised in the Epirus mountains of Greece and according to a recipe only those from this region really know how to make!
To follow the advice of our foremothers:
Roll out the dough by hand.
Use only extra virgin olive oil.
Always use fresh PINDOS chicken.
The ingredients must be top quality.
Follow the rules of good hygiene.
Put passion and all your heart into it.
That's what it takes to remain true to the traditions of our ancestors.
Recipes
Κοτόπουλο φούρνου με πατάτες, πορτοκάλι και δεντρολίβανο
Κοτόπουλο φούρνου με πατάτες, πορτοκάλι και δεντρολίβανο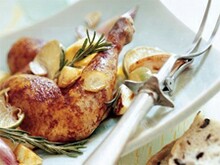 Difficulty level

Easy

Preparation

01:00
Chicken of Hesperides
Chicken of Hesperides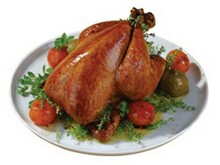 Difficulty level

Medium

Preparation

01:10