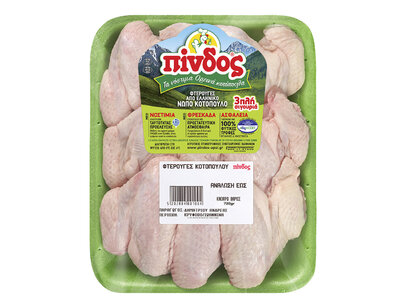 Fresh chicken wings
Chopped
the tasty, mountainous chicken, fresh and grown up in mountainous environment
Fresh chicken wings are the brachial bone. The radius and ulna together with the surrounding musculature. The edge is either removed or not.
Packing
INDIVIDUAL PACKING: Tray – Bag
COMMON PACKING: Tenter
1st packing 
Tray – Bag
2nd packing
tenter
or carton
WEIGHT
(Kg)
PIECES
WEIGHT (gr)
Pieces
500-600
9 - 12
tenter of 15 pcs.
Small carton of 4 pcs.
18-20
Loose
1900-2100
25 - 32
tenter of 6 pcs.
Recipes
Κοτόπουλο φούρνου με πατάτες, πορτοκάλι και δεντρολίβανο
Κοτόπουλο φούρνου με πατάτες, πορτοκάλι και δεντρολίβανο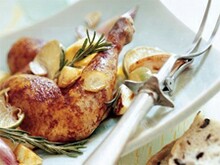 Difficulty level

Easy

Preparation

01:00
Chicken of Hesperides
Chicken of Hesperides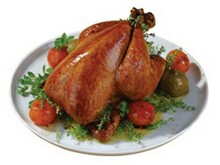 Difficulty level

Medium

Preparation

01:10