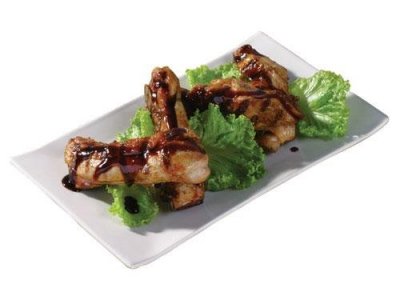 Chicken ribs with pomegranate sauce
Pindos is today the leader in Greek Aviculture. Thanks to your confidence in us.
Difficulty level:

Medium

Preparation:

01:00
Materials
6 chicken ribs BBQ Pindos
1 cup of olive oil
3 spoons of red vinegar
2 spoons honey
2 spoons paprika
½ cup of condensed pomegranate juice (in Arabic super markets)
Preparation
Preparation
We marinate the ribs the previous night (or for 3 hours in room temperature) with oil, vinegar, honey and paprika.
Preparation
When we are ready to bake it, we turn on the grill, we put them salt and pepper and bake it for 12-15 minutes for each side. We put it in the plate, pour on the condensed pomegranate juice and serve.
More recipes
Κοτόπουλο φούρνου με πατάτες, πορτοκάλι και δεντρολίβανο
Κοτόπουλο φούρνου με πατάτες, πορτοκάλι και δεντρολίβανο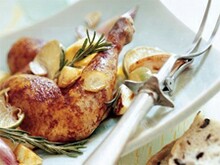 Difficulty level

Easy

Preparation

01:00
Kοτόπουλο των Eσπερίδων
Kοτόπουλο των Eσπερίδων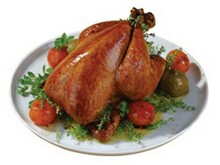 Difficulty level

Medium

Preparation

01:10
Σουβλάκια κοτόπουλο με μέλι και μουστάρδα
Σουβλάκια κοτόπουλο με μέλι και μουστάρδα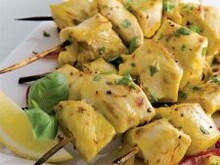 Difficulty level

Medium

Preparation

00:30
Ψητό κοτόπουλο με λαχανικά
Ψητό κοτόπουλο με λαχανικά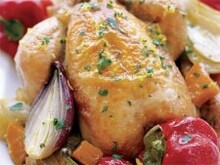 Difficulty level

Medium

Preparation

01:00