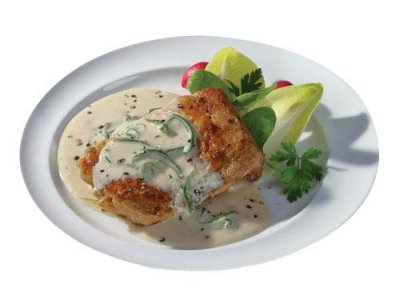 Chicken ribs with yoghurt sauce
In Pindos tradition is valuable. And we respect it, using though the most modern technology to assure the quality of our products.
Difficulty level:

Easy

Preparation:

01:10
Materials
4 chicken steaks BBQ Pindos
¾ of glass with milk cream
3 spoons of butter
100 gr yoghurt
½ glass of dry wine
½ spoon paprika
1 chopped pepper
Salt
Pepper
Flour
Preparation
We flour the steaks and fry them with the butter in low fire, both sides.
Pour the wine and when the wine is evaporated we mix the milk cream with the yoghurt, add them to the frying pan and dredge with paprika and salt.
Then we lower the fire, add the pepper and let the chicken to the fire for a few more minutes.
More recipes
Φτερούγες κοτόπουλου με γλυκόξινη σάλτσα
Φτερούγες κοτόπουλου με γλυκόξινη σάλτσα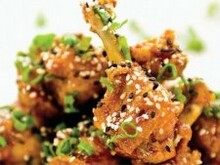 Difficulty level

Medium

Preparation

01:10
Φιλέτο κοτόπουλο γεμιστό με ελιές και λιαστές ντομάτες
Φιλέτο κοτόπουλο γεμιστό με ελιές και λιαστές ντομάτες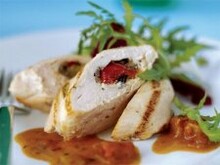 Difficulty level

Easy

Preparation

01:10
Μπουκιές κοτόπουλου με λιαστή ντομάτα και μαϊντανό
Μπουκιές κοτόπουλου με λιαστή ντομάτα και μαϊντανό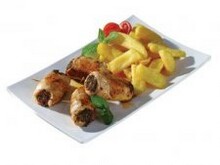 Difficulty level

Medium

Preparation

01:10
Φαχίτας με κοτόπουλο
Φαχίτας με κοτόπουλο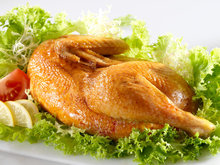 Difficulty level

Easy

Preparation

00:30