Chicken bites with sun-dried tomatoes and parsley
Chicken is a light and healthy food, rich in proteins, iron and B vitamin.
Difficulty level:

Medium

Preparation:

01:10
Materials
2 fresh Pindos breast filets
3 spoons peanut aiginis without salt
Cayenne pepper
1 spoon of mustard
1 chili
10 pcs sun-cured tomato in olive oil
Parsley
5 soup spoons olive oil for frying
Preparation
Put 4 spoons olive oil from the sun-cured tomatoes in the blender, with all the other ingredients (except the chicken) and make a thick sauce.
Cut the chicken filets into 4 long bands; fill them with the sauce, set them with toothpick, fry them and serve with rice or fried potatoes.
More recipes
Φτερούγες κοτόπουλου με γλυκόξινη σάλτσα
Φτερούγες κοτόπουλου με γλυκόξινη σάλτσα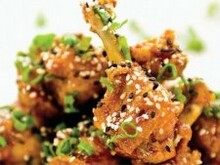 Difficulty level

Medium

Preparation

01:10
Φιλέτο κοτόπουλο γεμιστό με ελιές και λιαστές ντομάτες
Φιλέτο κοτόπουλο γεμιστό με ελιές και λιαστές ντομάτες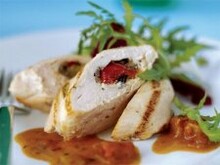 Difficulty level

Easy

Preparation

01:10
Μπριζολάκια κοτόπουλου με σάλτσα γιαουρτιού
Μπριζολάκια κοτόπουλου με σάλτσα γιαουρτιού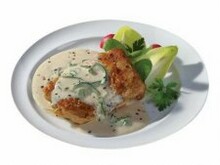 Difficulty level

Easy

Preparation

01:10
Φαχίτας με κοτόπουλο
Φαχίτας με κοτόπουλο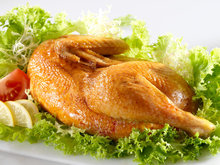 Difficulty level

Easy

Preparation

00:30