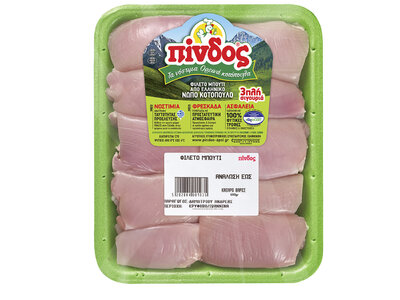 Fresh thigh filet
Chopped
the tasty, mountainous chicken, fresh and grown up in mountainous environment
Fresh thigh filet: it is the meat of the thigh without bones, that is the thigh, the shin, and the fibula.
Packing
INDIVIDUAL PACKING: Tray
COMMON PACKING: Tenter

1st packing: 
Tray

2nd packing:
tenter 
or carton

WEIGHT 
(Kg)
PIECES
WEIGHT(gr)
PIECES
500 - 600
4 or 6
tenter of 15 pcs.
15 - 17
Loose
small tenter of 4 pcs.
Recipes
Κοτόπουλο φούρνου με πατάτες, πορτοκάλι και δεντρολίβανο
Κοτόπουλο φούρνου με πατάτες, πορτοκάλι και δεντρολίβανο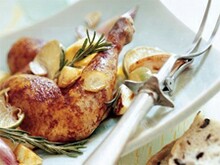 Difficulty level

Easy

Preparation

01:00
Chicken of Hesperides
Chicken of Hesperides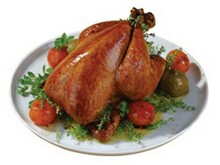 Difficulty level

Medium

Preparation

01:10