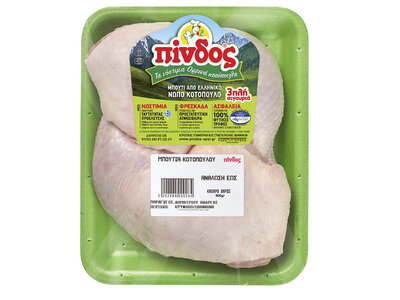 Fresh thigh
Chopped
the tasty, mountainous chicken, fresh and grown up in mountainous environment
Fresh thigh: it is the thighbone, the shinbone and the fibula along with the muscular system which surrounds them. The incisions should be done in the joints. It also includes a part of the saddle attached on it, provided that the second's part weight does not exceed the 25% of the total weight. It can be offered with or without skin.
Packing
INDIVIDUAL PACKING: Tray-Bag

COMMON PACKING: Tenter
1st packing
Tray- Bag
2nd packing
tenter or carton
WEIGHT (gr)
PIECES
Weight (gr)
Pieces
18-23
55-65
600-700
2
tenter of 15 pcs.
Small tenter of 4 pcs.
1900-2100
6 to 9
tenter of 6 pcs.
Recipes
Κοτόπουλο φούρνου με πατάτες, πορτοκάλι και δεντρολίβανο
Κοτόπουλο φούρνου με πατάτες, πορτοκάλι και δεντρολίβανο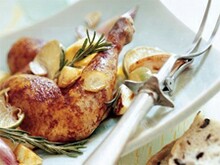 Difficulty level

Easy

Preparation

01:00
Chicken of Hesperides
Chicken of Hesperides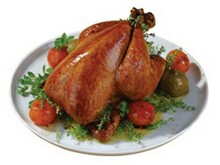 Difficulty level

Medium

Preparation

01:10